45-Day Trial
HackerGuardian PCI Compliance
Why Choose PCI Compliance Trial?
HackerGuardian Trial PCI Scan is available to merchants and service providers for 45 days. Registering for the service enables you to experience the full functionality of the product before purchasing a paid subscription. While the reports generated with the 45-Day Trial are not suitable for compliance reporting, you can run unlimited Vulnerability Assessment Scans on a maximum of two externally facing IP addresses that touch the credit card acceptance, transmission, and storage process.
Any company that accepts, processes, or stores credit card information needs to comply with the standards set by the Payment Card Industry Security Standards Council. You will receive a comprehensive vulnerability report detailing any security issues identified by the scan with remediation advice cross-referenced to thousands of online advisories to help you fix the problem.
What's Included & Benefits
Get PCI Compliance reports for internal review
Secure web-based interface allows you to schedule unlimited PCI scans per quarter on up to three servers
AVS Scan Report helps identify security holes exposed by HackerGuardian's 30,000+ tests and contain actionable fix recommendations
PCI 'self assessment' questionnaire available via online wizard (planned Future Release)
Gain PCI scan compliant with vulnerability scanning by a PCI Approved Scanning Vendor
Powered by Sectigo
PCI Approved Scanning Vendor (ASV)
Vulnerability assessment scans must be performed by a PCI Approved Scanning Vendor.
Learn more, by downloading the PCI Compliance PDF.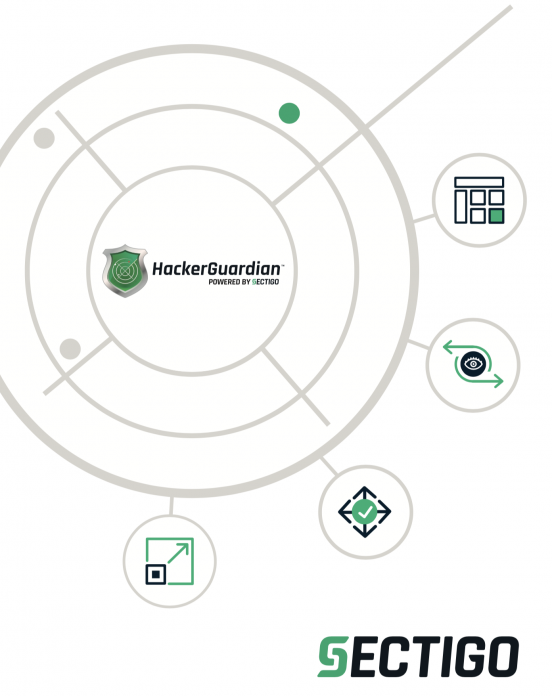 Swipe to view table
Maximum number of IP Addresses/Domains
5
20
2
PCI Scans Per Quarter
Unlimited
Unlimited
Unlimited for 45 days
ASV Scan Report Included
Yes
Yes
Yes, Watermarked
Additional IP Packs (up to 1,000)
Yes
Yes
No
*
Prices in US Dollars / USD